Is Your CX Future-Ready? Webinar Replay
In today's digital-first world, a great customer experience (CX) is just as important as the products or solutions you sell. Need proof? A recent survey revealed that 32% of respondents say they will walk away from a brand they love after just one bad experience. So how can your business ensure that it is delivering the exceptional experiences customers and prospects expect at every touchpoint of their journey?
Our group of experts discussed just that and more during our exclusive webinar, Is Your CX Future-Ready? They explored how organizations can set themselves up for success today and tomorrow by delivering seamless, personalized, and scalable experiences at every step of the customer journey. Moderated by veteran technology journalist Kate Russell, the webinar explains how the powerful combination of CX, customer data, and analytics will be the differentiator in a fast-changing digital landscape.
In this webinar, you'll discover:
The state of CX and customer data platforms (CDP) and where the industry is headed next
How Teradata and ActionIQ help organizations deliver more relevant, authentic customer experiences by combining a single source of customer data and best-in-class analytics
Real-world examples of how you can use Teradata VantageCloud and ClearScape Analytics™ to deliver better insights that transform customer experiences

Speakers

David Wallace
Research Director, Customer Data and Analytics for IDC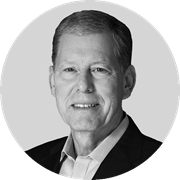 David Wallace is Research Director for Customer Data and Analytics and a member of the CX team at IDC. David covers market trends in technology, data, business processes, and business models that firms utilize to gain insights from interactions to improve customer experience (CX). He is the lead analyst for the worldwide customer data platform (CDP) software market, used by brands to improve customer insights, interactions, and journeys across all digital touchpoints. His other research interests include customer experience and product analytics applications, AI and sentiment analysis that are used in marketing, contact center, customer service, and other customer focused SaaS applications that can improve customer experience in B2C, B2B, and DTC engagement models.

Mark Swenson
Director of the Customer Experience Practice for North America at Teradata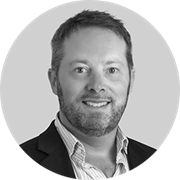 Mark Swenson is the Director of the Customer Experience Practice for North America at Teradata. Mark works with enterprise clients to align objectives with best-in-class customer data, analytics and solutions. His 23+ years with Teradata have covered customer experience, digital marketing, campaign management, segmentation, loyalty, optimization, data warehousing, customer analytics and artificial intelligence, in opportunities all around the globe.

Yann Ros
Senior Industry Expert in the Marketing & Customer Experience practice at Teradata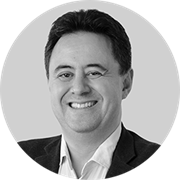 Passionate about how Marketing and Customer Interactions have been reshaped by Data, Analytics and Technology, he supports clients in their reflections on the journey of Digital Transformation and Modernization of Marketing Technology Stacks, particularly on use of advanced analytics "at scale" and in the Cloud to optimize customer experience and marketing performance. Yann brings with him 25 years leading CRM, digital and data-driven marketing programs across all sectors, at Marketing Service Providers, Consulting Agencies and software vendors.

Edouard Servan-Schreiber
Vice President, Architecture at ActionIQ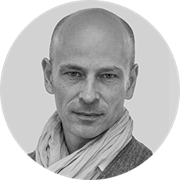 Dr. Edouard Servan-Schreiber is the VP of Architecture at ActionIQ, the leading composable customer data platform for enterprise brands. He specializes in helping customers extract business value from their data through the effective use of technology and analytics.
Edouard began practicing artificial intelligence and statistical learning models at Carnegie Mellon University for his bachelor's degree, before going to UC Berkeley for his PhD in Computer Science. Previously, he held positions with MongoDB and Teradata, building and managing a team of pre-sales consultants and leading advanced analytics projects in data-driven industries such as telco, retail, finance, tech manufacturing.