Innovating for an Unbreakable Supply Chain
Brought to you by Teradata Peer Advantage and Analyst Relations
Today's supply chains must overcome continuous and rapid change.
Pervasive digitalization. Multiple delivery channels. New entrants to the market that have retrained consumers to expect on-demand access. Pandemic accelerating trends. All of these factors come together to create challenges for supply chains.
Our group of experts will discuss these issues and more at our free live webinar, Innovating for an Unbreakable Supply Chain, followed by a Q&A.
Join supply chain industry experts to learn:
How to modernize data pipelines to better enable measuring inventory quality with descriptive analytics, and to process inventory in near real-time
Demand forecasting use case: training models, determining product velocity, and forecasting at scale
Industry outlook
Panelists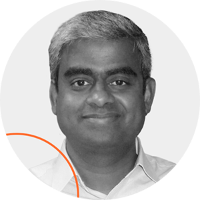 Lenin Rathinasamy
Manager of Supply Chain Data Science & Operations Research
Dillard's Store Services, Inc
Through 20 years of research and teaching in India, Europe, and USA, Lenin gained valuable experience in applications of statistical models, probabilistic models, and discrete-event modeling and simulation models. He published more than 50 research articles in international journals and conference proceedings. He has been with Dillard's since August 2017. His current interests include applications of machine learning and deep learning models in the retail industry, especially in demand forecasting and operations research.
Lennie Colborne
Director, Enterprise Information Management
Federated Co-operatives Limited
Lennie Colborne brings a wealth of experience in data, reporting, and analytic solutions to his current role at Federated Co-operatives Limited. He has previously held leadership roles in analytics, architecture, and integration at McCain Foods, as well as 25 years of experience in various industries such as consumer packaged goods, agriculture, energy, finance, and retail.
As a dedicated leader who takes a coaching approach to motivate and develop his team, Lennie has earned the reputation of being an approachable and effective team builder. Lennie holds a Bachelor of Science in Biology from Dalhousie University and a Master of Science in Information Systems from Dakota State University.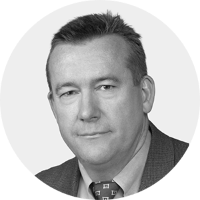 Simon Ellis
Group Vice President – Manufacturing/Energy Insights & Supply Chain Strategies
IDC
Simon Ellis currently leads the U.S. Manufacturing and Energy Insights Groups and Global Supply Chain Strategies at IDC Manufacturing Insights, specializing in advising clients on manufacturing strategies, energy transition, supply chain digital transformation, network and ecosystem design. With over 37 years of experience in manufacturing, working across all major areas of the supply chain, Simon previously was the Supply Chain Strategy Director for Unilever North America.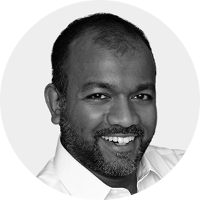 Danesha Marasinghe (Moderator)
Director Industry Expert - Supply Chain
Teradata
Danesha is a global consultant on supply chain, logistics & procurement who believes in the transformative power of data to enable sustained value creation. Prior to joining Teradata, he managed the Southeast Asia supply chain data analytics group at PwC as well as a value chain team at Amway, where he worked to transform the supply chain by developing and implementing an integrated supply chain strategy. He also helped drive optimal performance at DELL's global supply chain nerve centre. In addition to supply chain, Danesha has experience in software engineering, analytics and big data technologies.