2021 IDC FinTech Rankings: Trends and Analysis of Premier FinTech Ranking List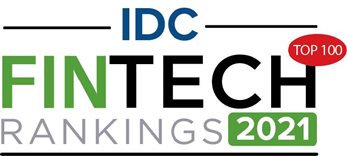 Teradata is named to the IDC 2021 FinTech Rankings Top 100! This marks the 18th consecutive year that IDC Financial Insights has conducted its FinTech Rankings research, a quantitative "state of the industry" measurement for financial services-based revenue earned by the top 125 technology firms globally. "Optimistic and resilient are the key words to describe the organizations that appear on the 2021 IDC FinTech Rankings," said Marc DeCastro, research director IDC Financial Insights.
Teradata is ranked #37 among the leading companies that supply the technological backbone of the financial services industry, in which IDC Financial Insights forecasts worldwide spending on IT to be $590 billion (USD) by 2025.