Solving the ML and AI Scalability Dilemma with Amazon SageMaker and Teradata VantageCloud
Join the webinar to find out how to embed analytics across your business.
Many organizations have shifted from delivering generalized products to more tailored services driven by Machine Learning (ML), Artificial Intelligence (AI), and other advanced analytics. However, some still struggle to maximize value from these tools and therefore experience inefficient data preparation, a lack of flexibility and difficulties scoring data live at scale. According to a McKinsey survey: "Organizations are seeking out small gains from individual use cases and are failing to embed analytics into all areas of the organization."
The integration of Amazon SageMaker and Teradata VantageCloud addresses these challenges—which means you can deliver unlimited data-driven intelligence at scale. To find out how, and become one of the innovative leaders in your industry, why not join Amazon and Teradata for a special webinar on Wednesday, December 7, 2022?
You will learn how seamless integration of your analytic models can unleash your greatest asset—data. Our experts will walk you through Teradata's ClearScape Analytics, which offers a simple way to prepare data, train data models, and enable you to deploy those models into production a combination of Amazon SageMaker and Teradata VantageCloud Lake Edition.
We will also outline:
Use case scenarios in industries such as Financial Services and Telecommunications that will help you enhance fraud detection, risk management, regulatory compliance (Finance) or customer experience and network management (Telecommunications).
Speakers: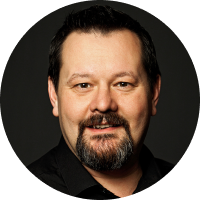 Chris Hillman, Senior Data Science Director, International, Teradata
Chris Hillman is the Director of Data Science in the International region and has been responsible for developing and articulating the Teradata Analytics 1-2-3 strategy and supporting the direction and development of ClearScape Analytics. Prior to this current role, Chris led the International Data Science Practice and has worked on a large number of AI projects in the International Region focusing on the generation of measurable ROI from Analytics in production at scale using Teradata, open source and other vendor technologies. Chris has spoken regularly at leading conferences including Strata, Gartner Analytics, O'Reilly AI and Hadoop World. Chris also worked to establish the Art of Analytics practice, promoting the value of producing striking visualisations that draw people into Data Science projects, while retaining a solid business-outcome foundation.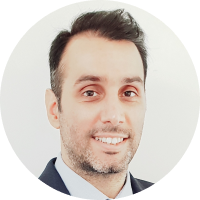 Salman Taherian, AI/ML Partner Solution Architect, AWS
Salman has over 15 years of experience implementing AI solutions for some of the worlds largest brands. He's an author, innovator and active speaker within research & industry communities. A highly accomplished AI expert & technology entrepreneur; he has helped companies realize value from Analytics & AI – architecting and delivering solutions from ideas to scale ranging from 100K to 50M.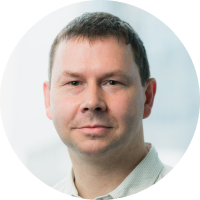 Simon Axon, EMEA Industry Consulting Director, Teradata
Simon Axon leads the Financial Services Industry Consulting practice in EMEA. His role is to help our customers drive more commercial value from their data by understanding the impact of integrated data and advanced analytics. Prior to taking up his current role, Simon led the Data Science, Business Analysis & Industry Consultancy practices in the UK & Ireland, utilising his diverse experience across multiple industries to understand our customer's business and identify opportunities to leverage data and analytics to achieve high-impact business outcomes. Before joining Teradata in 2015, Simon worked for the Sainsbury's Group and CACI Limited.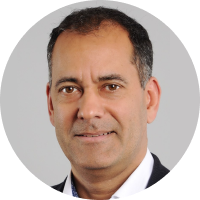 Hans-Peter Misra, EMEA Telco Industry Experts Lead, Teradata
Hans-Peter leads Teradata's Telco Industry Experts Team for EMEA and is a strategic business expert, who consults the world's leading telco companies since more than 20 years. He is a passionate advisor to C-Level and executives for topics around transforming into a digital & data-driven company and is an expert in customer base management, revenue growth and cost optimizations. From his many international projects Hans-Peter has profound knowledge and practical experience in getting more business value out of company data ("How to earn money with analytics") and how to use data and analytics to turn the latest trends in the telecommunications industry into value for his customers.