Accelerating AI and ML in Healthcare with Amazon SageMaker and Teradata Vantage
Harnessing the power of artificial intelligence (AI) and machine learning (ML) can offer unlimited potential to healthcare organizations, from driving production and process efficiencies to increasing product quality and supply chain performance.
However, a recent study by New Vantage Partners found that while organizations report a more than doubling of AI initiatives that have moved into widespread production, 95.8% of organizations report that most AI initiatives are only underway in limited pilots.
Despite massive investments in ML, AI and other advanced analytics, many organizations have yet to widely deploy these solutions at scale to realize the value they promise. This is because data preparation for ML is often time consuming and costly, and even when useful predictive models are created, they cannot be operationalized at scale across organizations.
What if healthcare organizations could tap into the benefits of AI and ML as easily as counting "1-2-3"? Join the teams from Amazon SageMaker and Teradata on Tuesday, July 19th, as they present a new "Analytics 1-2-3" approach to solving the AI and ML scalability dilemma for organizations enterprise wide.
In this session, healthcare organizations will learn:
Use case scenarios and best practices that lay the foundation for successful AI, ML and advanced analytics programs
How Teradata Vantage and Amazon SageMaker integrate to provide AI and ML solutions that deliver speed, simplicity, and scale
Case study examples of how organizations are driving business outcomes and data-driven insights using AI, ML and advanced analytics from Teradata and Amazpn Web Services (AWS)
Speakers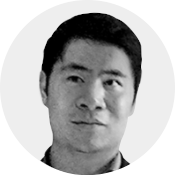 Dylan Tong
Global Segment Lead Architect, AI Augmented Analytics
Amazon Web Services (AWS)
Dylan Tong is a Global Technology Leader for AI Augmented Analytics at Amazon Web Services (AWS). He collaborates with AWS partners, including Teradata, to surface synergies between analytics and AI by creating joint solutions that elevate customer experiences and value.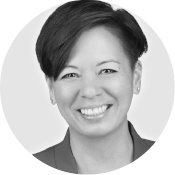 Trish Lugtu, M. S.
Principal Data Scientist, Healthcare
Teradata
A data scientist with an extensive history in healthcare and life sciences. Industry experience with medical professional liability insurers, electronic health record VAR/systems integrator, consulting organizations, and a university-based medical research laboratory.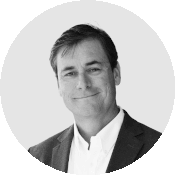 Michael Riordan
Director, Product Management Data Science and Analytics
Teradata
Mike has been with Teradata for more than 13 years. His experience includes leading the Teradata Data Science presales team, working with customers across industries to showcase Teradata's analytic capabilities to help them drive business outcomes. In product management, Mike spearheaded the Vantage Analyst efforts, offering customers easy-to-use analytic tools. His recent focus has been working with Analytic Partners to bring the full value of the Vantage platform to data scientist teams.