Hot Topic Webinar Wednesday | Move from Fraud Detection to Fraud Prevention
Digital frauds are skyrocketing, losses are escalating, and regulators are increasing pressure on banks to act.
According to Juniper Research, $206B is the likely value of online fraud losses predicted between 2021-2025. Fraudsters continue to develop and evolve their strategies and current fraud solutions are inadequate and lack the sophistication to counter it.
The current detection approach needs to change to counter the evolving fraud methods and prevent it.
To stay ahead of tech-savvy fraudsters, financial services and organisations need more data in context.
Contextual decisioning enables banks to understand bad actors and intervene in their journeys with preventative action in real-time, preventing losses and ensuring excellent customer experiences.
Find out how you can:
Reduce fraud losses by intervening in fraudulent transactions in real time
Reduce false positives and create better customer experiences by only stopping fraudulent transactions
Improve customer experience by proactively intervening to protect customers at risk
Eliminate overhead and improve efficiency by reducing fraud investigations and case management, as well as providing insights that simplify investigations
Address evolving threats while staying ahead of — and responding quickly to — new fraud types and strategies
Can't make it live?
Don't worry, register anyway as all registrants will receive a copy of the recording too. Register now to save your spot today!
SPEAKER
Kalpesh Teli, Industry Consultant
Teradata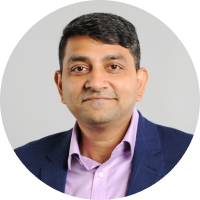 Kalpesh is a member of Teradata's Financial Services practice for Asia Pacific and Japan. In his role, Kalpesh works with customers and partners, across financial services industries to help them customers leverage the power of data and analytics at scale.
Kalpesh brings with him experience of close to 20 years' working across financial services industries and software sales and consulting. During this tenure, he has worked with organisations and clients to conceptualise and deliver data led solutions delivering value both to organisations and clients alike.
Serpil Hall, Head of Financial Crime and Fraud
Celebrus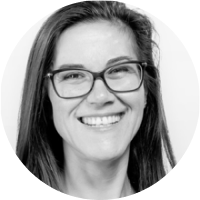 Serpil has over 20 years of experience in fraud prevention across retail banking and other industries. She has earned a number of industry accolades including 2022 Cyber Security Woman of the Year, In the Cyber Security Excellence Awards.
Across her career, Serpil has held Fraud roles with many globally recognised brands including American Express, Visa, FICO, BAE Systems and EY. Serpil joined D4T4 Solutions to lead Fraud Prevention in August 2021 when to head up Product Management for the award winning Celebrus Fraud Data Platform and Celebrus' development of solutions in the Fraud Area.
Serpil is driven by a desire to fight the burgeoning threats of fraud to financial institutions and consumers.