Reading my colleague Stewart Robbins' recent article on avoiding common pitfalls when looking to use advanced analytics and big data, I thought I'd pick up on some of the themes mentioned and apply them to the world of analytics.

Various quotations, attributed to a wide range of thinkers, writers and thought leaders, have made the point that the best way to predict the future is to define it for yourself. My background is in financial services – specifically risk analytics – where the most common modelling approach is to use behaviour and trends from the past, along with current state knowledge, to estimate future outcomes.

Can we perhaps apply this paradigm to the environment in which we perform the analytics, and by understanding better some of the challenges, define a brighter future?
The perfect storm
The financial services industry is currently exhibiting several potentially disruptive trends and important market conditions. These factors, and some of their results include:

Planning for success
Faced with all these challenges, what should we do? The graphic below encapsulates my view of the key steps in breaking the cycle, and it starts with understanding where you already are.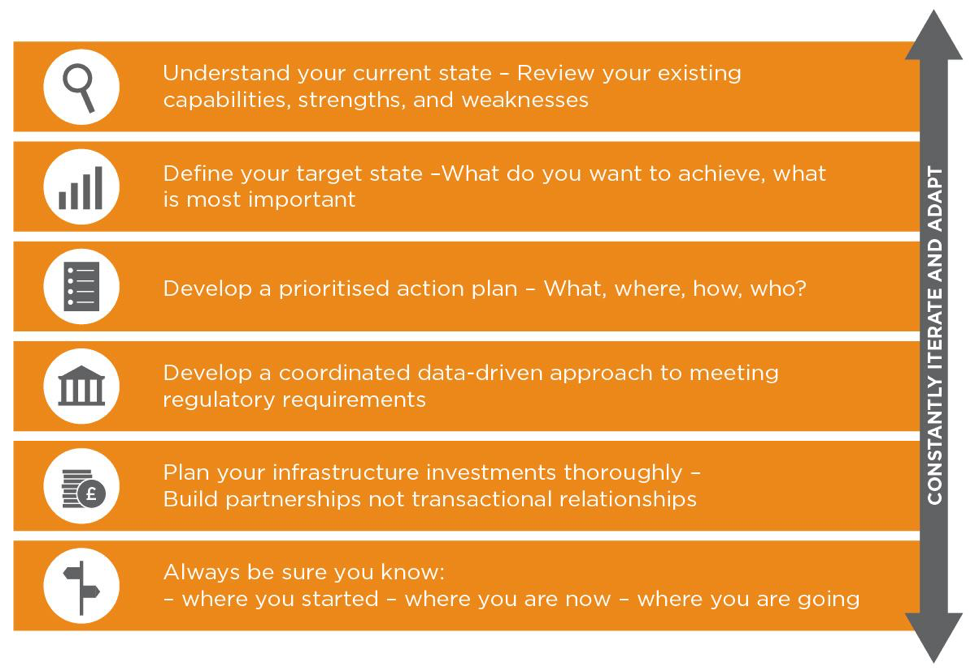 Once you understand where you are – what your strengths and weaknesses are – you can define where you want to go, then create a plan and execute. In many respects, understanding your target state – in a technology agnostic, business language sense – is perhaps the most important of all the steps. However, it must not remain fixed forever, but rather be the best vision you can create at any point in time. I would advocate adopting an agile, iterative approach to defining your vision, revisiting each of these steps and making minor adjustments to course-correct as you progress.
Navigating your analytics Journey
As you begin to embark on your analytics journey, I would recommend keeping in mind the four key principles outlined below, supported by some more specific actions for each one, to ensure each step you take remains in line with your evolving strategic goals.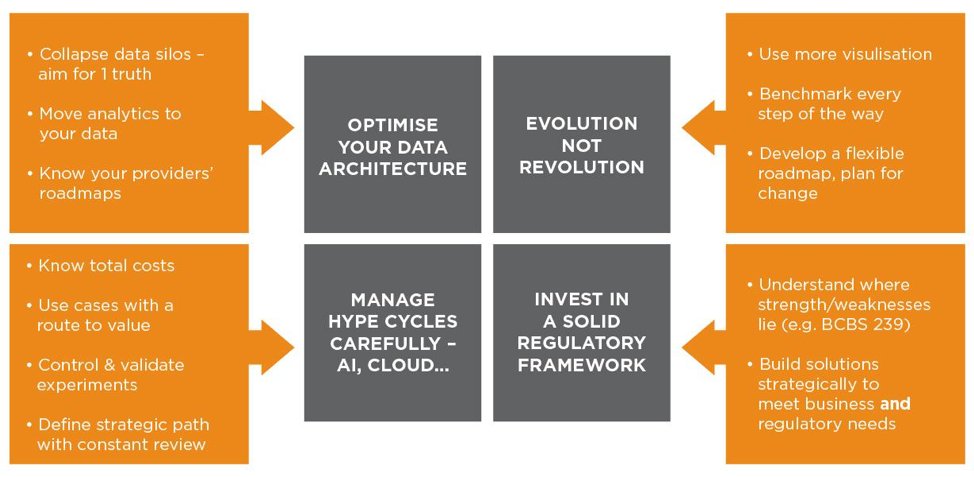 Top tips for success
To summarise, I have brought together my nine tips for success, mapped against the key themes of planning for success, measuring your progress and being agile in the way you do so.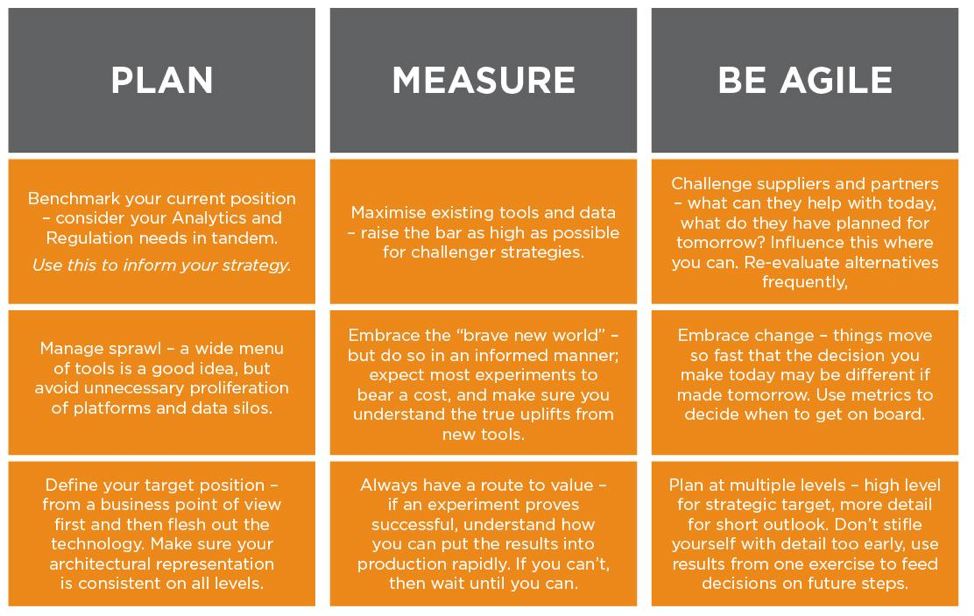 I hope this article has helped in some small way to stimulate thinking or debate about how to build your analytic capability for tomorrow. If you can do so without feeling you need to scrap everything you have today, but can adapt and adopt and still make good progress, then this article will have done its job.
알고 있어
테라데이트의 블로그를 구독하여 주간 통찰력을 얻을 수 있습니다