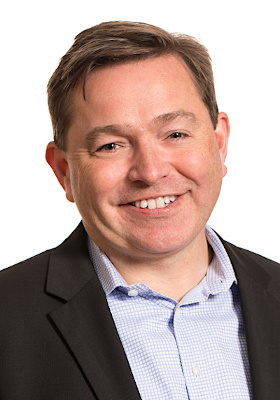 Today, Teradata is very pleased to
announce
that our Board of Directors has selected Teradata's next President and Chief Executive Officer: Steve McMillan. Steve was most recently a senior executive at F5 Networks and he will join Teradata on June 8.
About the search for a new CEO:
The Board left no stone unturned – they conducted a comprehensive search that lasted several months and both internal and external candidates were considered. The interview process included a suite of impressive candidates. I can affirm that Steve stood out as the best person to lead Teradata forward.
Steve's qualifications included senior leadership positions with full P&L responsibility at large, complex and successful organizations – including Oracle and IBM, in addition to F5. But what set Steve apart was his focus on operational execution, his collaborative leadership style and his dedication to customers' success.
Steve is incredibly excited, and the Board is thrilled with the outcome of its search.
My impression of Steve McMillan:
I have had the good fortune to meet and spend some time with Steve, as have other members of the Board and Teradata's Executive Leadership Team. I must admit - I came away impressed with his experience, knowledge and fit with Teradata's culture.
With nearly two decades in senior leadership positions at large, successful organizations, Steve has led businesses that are the size of Teradata as a whole, and he is all about execution, operational excellence and delivering results.
An area that aligns perfectly with our ongoing ambitions is Steve's long history of building cloud-based organizations. He has transformed services and product businesses into industry-leading cloud portfolio offerings. Teradata is committed to the ongoing execution of its strategic transformation and Steve's knowledge base will apply directly to that work.
I continue to value the longstanding Teradata culture of customer obsession, and without a doubt, Steve is an ideal fit in that regard as well. He has a passion for being customer centric, and he knows how to bring people together to focus on operational execution and achieve outstanding results. This is precisely what Teradata needs right now.
While it will be about a month until Steve officially begins, I can tell you that he is ready to roll up his sleeves and hit the ground running in early June. On that same day, I will be stepping down from the Board, but will continue to serve as an advisor to Teradata, to Steve and to our entire Executive Leadership Team, helping out as needed until the end of 2020. We are all committed to a seamless transition for Teradata customers, employees, suppliers and all of our other stakeholders.
I firmly believe that our people are the driving force behind everything that Teradata accomplishes, and am confident that Steve is the right leader to drive us forward.
알고 있어
테라데이트의 블로그를 구독하여 주간 통찰력을 얻을 수 있습니다